We have been in investment business, mainly on income producing properties as office buildings since March 2004, as an asset management company, sponsored by Trust Bank.
In March 2012, along with Firix Group, we, ACT Group, took over management from Trust Bank for restart our business with new management team. Our investment asset management business includes investment on income producing properties, value-added real estate, and loans, in domestic market.
With our new name, NYT INVESTMENT PARTNERS, we strive to be one of the leading independent fund companies in the private fund business in the domestic market.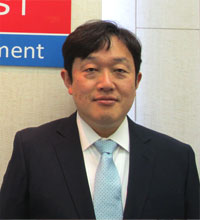 President and CEO